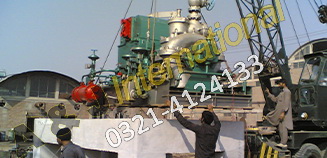 Power Generation Machinery & Services
---
COOLING TOWER FOR CONDENSORS


When a steam power plant is installed near a lack, river or a big water source, the rejected heat from condensor can be dumped therin. Otherwise a cooling tower is needed to be installed for continuous provision of cold water for condensor. This cold water also supplies necessary cooling for heat exhangers of turbine and other parts of the system.
Cooling towers have multiple design options, however, the function is same for all variations, i.e., to recieve an inlet of warm water and to cool it down upto the required level. For larger projects, natural draft cooling towers provide best solution with minimum electric energy consumption:.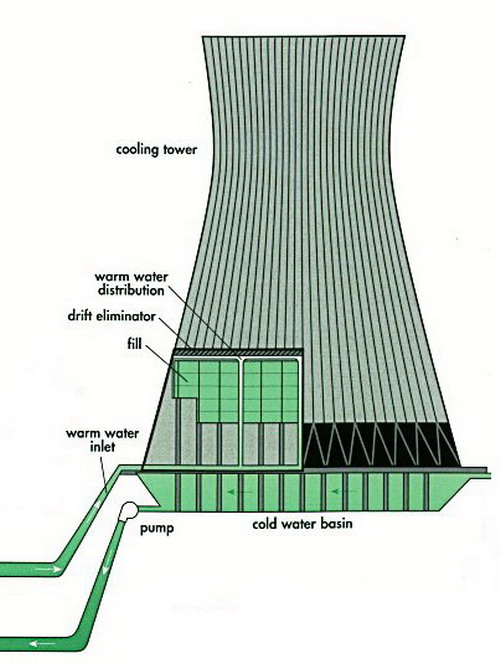 For upto to 2 MW projects, induced draft cooling towers provide sufficient input of cold water for condensor. Design options are as follows: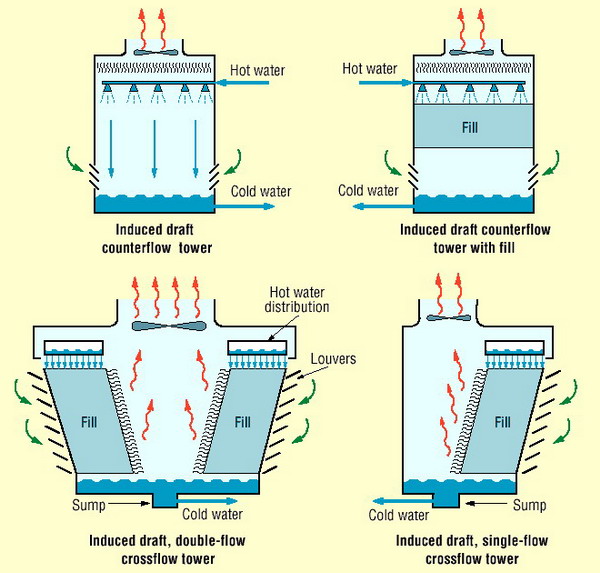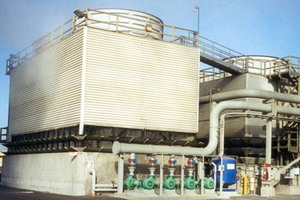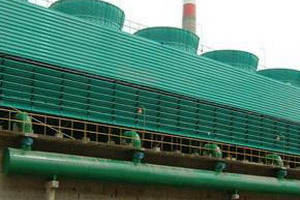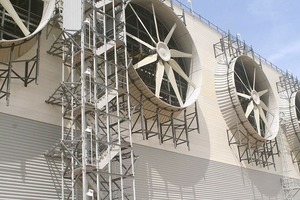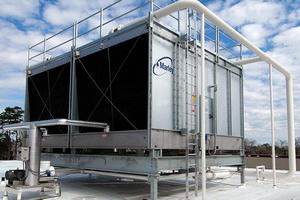 Click on any Part to View related Info

....

....
---

Copyright © 2019-20 A & J International. All rights reserved - - Site Map