MISC. ACCESSORIES REQUIRED FOR STEAM POWER PLANTS


RO PLANT
For TDS control of boiler feed water. RO plants vary in sizes and designs in accordance with required capacity of water and TDS in water of any particular area: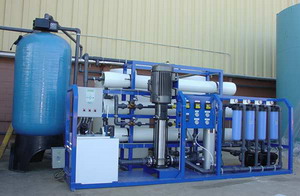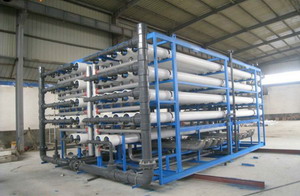 BOILER FEED WATER TANK
Suitable sized feed water tank is also pre-requisite to ensure boiler tubes safety. The water from RO plant is stored within feed water tank for quick access to feed water pump: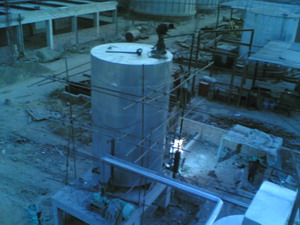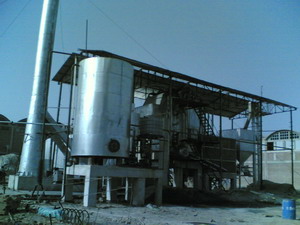 BOILER FEED WATER PUMPS
One functional and at least two stand by feed water pumps are required for boiler safety. Local, used imported and brand new imported feed water pumps are available in market. The major brand in this field is Grundfos: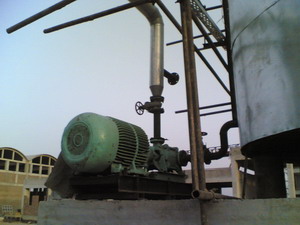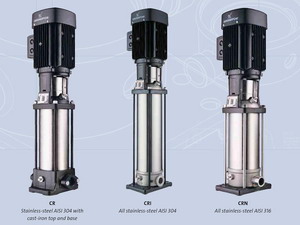 ECONOMIZER & SUPER HEATER
Economizer is installed for pre-heating of boiler feed water. In case the unit is condensing type, then economizer is usually not required. Super heaters convert saturated steam into super heated steam for safety of turbine blades. If higher temperatures are required for back-pressure-process-steam, larger super heater can also be installed: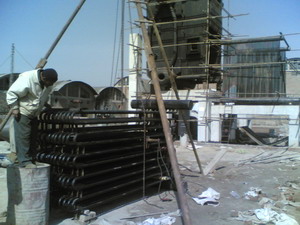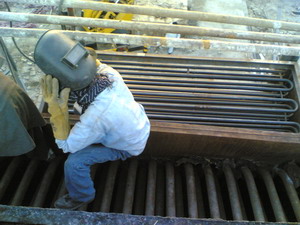 DUCTING & INSULATION
Ducting is designed in accordance with layout of total system while insulations preserve heat within boiler: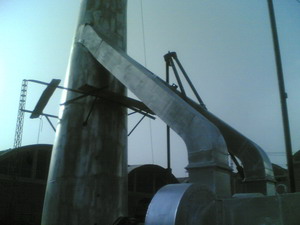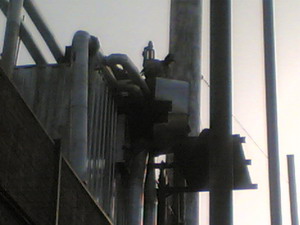 BASE CIVIL WORK
Calculated strength for base and pillars of boiler and turbines are necessary for project reliability: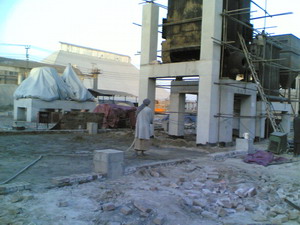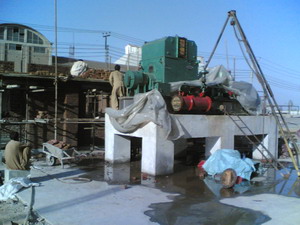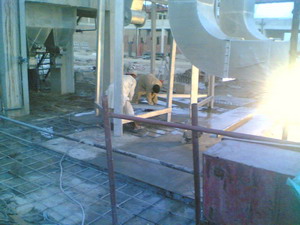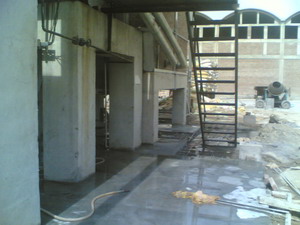 BOILER & TURBINE SHEDS/HALLS
Main parts of Boiler must be under shed/hall for electric motors safeties. Turbine must be within closed hall to avoid rusting and electric panel security: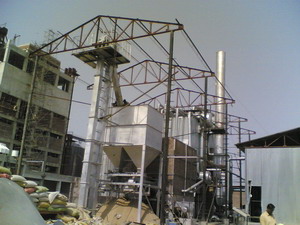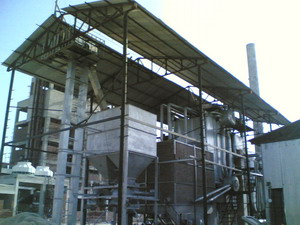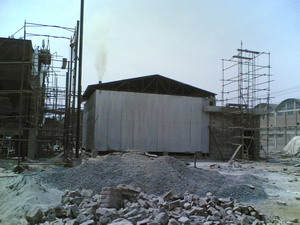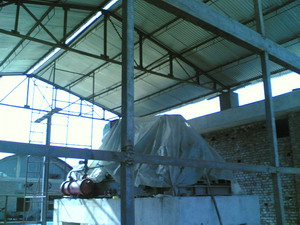 DESIGN CONSULTANCY, LAYOUTS & 3D-RENDERING
For each project's requirements, total project's consultancy is basic task. To calculate required size of the project according to total power requirements, condensing or back pressure system, process steam requirements, available area for installation of the project, time frame for completion and many other parameters are necessary to discuss, calculate and finalize before initiation of any project.
We provide design, drawing and animation services in this regard: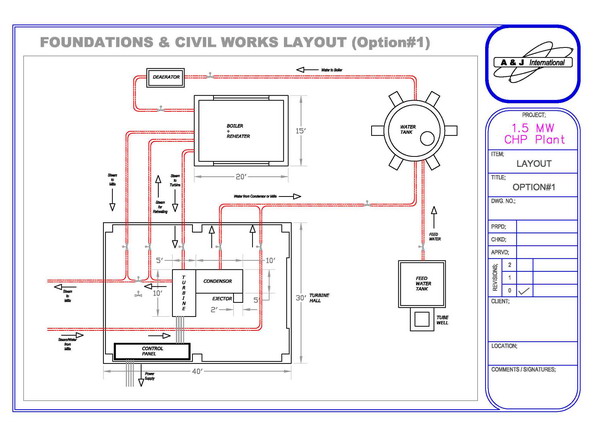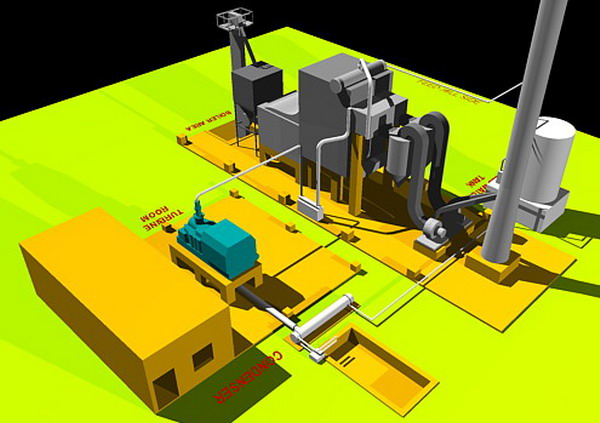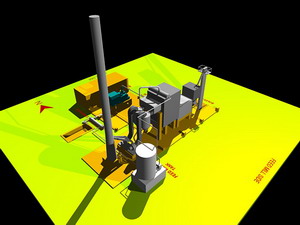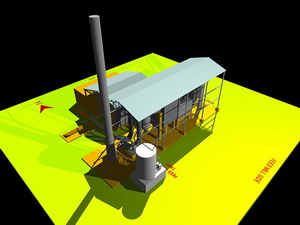 REGISTRATION SERVICES
We also provide consultancy services for registration of boiler with concerned boiler registration authority: