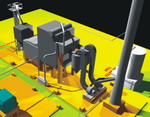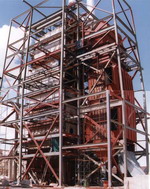 Water Tube Boiler Intro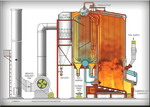 A water-tube boiler is a type of boiler in which hot gases from a fire pass through one or more chambers from which water tubes are running. The chamber or chambers are a sealed container.
The heat of the gases is transferred through the walls of the tubes by thermal conduction, heating the water and ultimately creating steam.
The water-tube boiler developed as the fourth of the four major historical types of boilers:
- low-pressure tank or "haystack"
boilers,

- flued boilers with one or two large flues,


- fire-tube boilers with many small tubes,


- high-pressure water-tube boilers.


Their advantage over other types of boilers are having high capacity of water, temperature and pressure.
The general construction is a sealed container and an initial furnace where fuel is burnt to make fire and hot gases.
Further along the chamber, water tubes are installed so that the fire and gases from furnace pass through these tubes, shifting their thermal energy to the water within tubes.
The most usuall accessories for water tube boilers are:
- Fuel Feeding System (For sending the fuel into furnace)
- Furnace (For burning fuel and making fire/gases)
- Main Chamber (Where water tubes are placed according to required design and capacity)
- Super Heater (Where the produced steam is further heated to acquire required quality and temperature)
- Cyclones (For removing ash contents from gases)
- Stack (For dispersing smoke at proper height)
- FD fans (Forced Draught fans: for providing proper air in furnace)
- ID fans (Induced Draught fans: for providing proper pulling force for gases to travel through boiler)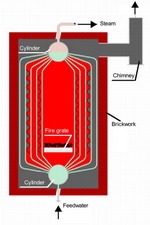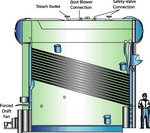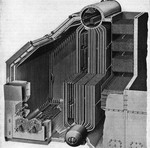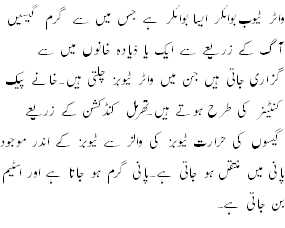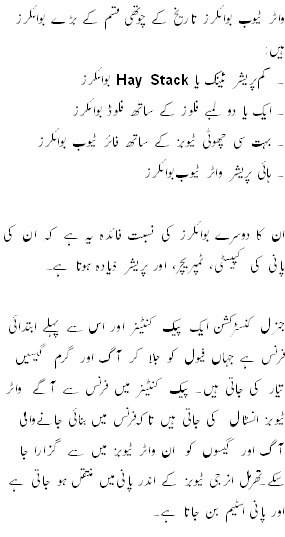 Our team of skilled persons enable us to provide a multiple range of water tube boilers in all practical sizes.
The basic work-man-ship required in boiler manufacturing consist of steel fabrication, proper welding techniques, design experties. We have Al-Hamdu-Lillah all these basic skills.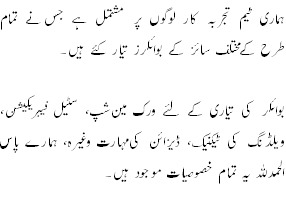 - O-Type Water tube Boilers
- A-Type Water tube Boilers
- D-Type Water tube Boilers
- Liquid Fuel and Solid Fuel Water tube Boilers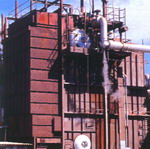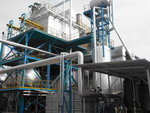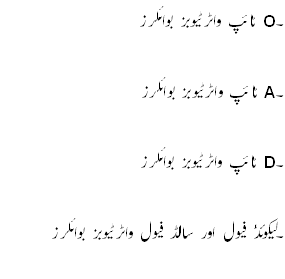 Our range includes:

- High Pressure Water tube Boilers
- High Capacity Water tube Boilers
- Diesel/Furnace Oil Operated Water tube Boilers
- Gas Operated Water tube Boilers
- Coal/Biomass/Waste Water tube Boilers
- Water tube Boiler Accessories
etc.
We offer both locally manufactured and imported boilers. From installation, provision of accessories, maintenance, up grading, to overhauling and exhange, we provide services in all areas.