The basic of solar thermal power is direct heating of a fluid.

Mostly water is used as the medium for carrying energy.
Sun-rays are focused on a specific area that might be a pipe, a boiler or an arrangment of tubes. The water is circulated within the pipes for getting high temperature steam.
COLLECTORS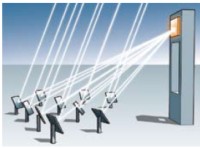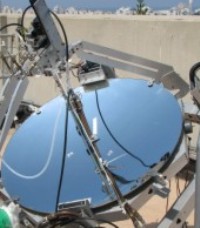 - Parabolic solar collectors,
- Tower collectors and
- Dish collectors
are most common designs for focusing sun-rays.
ELECTRICITY GENERATION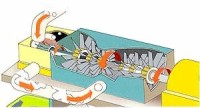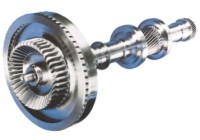 The steam is then used to power up a mechincal movement.
The mechanical movement is mostly the rotation of shaft of a steam turbine which is a proven technology for electricity generation.