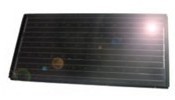 The Future is Solar power.

Pollution free,
Free of cost energy,
atleast 20 years life time,
Getting rid of Grid manipulation...
This is the kind of solution that is needed today.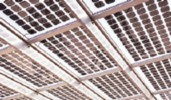 Currently, the solar PV technology is reduced to Thin film, Third Generation, CIGS solar cells for commerical and residential installations.
The advantage being low cost, feasible effieciency and damage-proof material.
INSTALLATION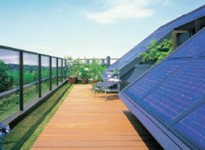 On the roof, in the Garden, wall decoration, shade design, .... , it fits everywhere. You don't have to compromise aesthetics.
The accessories involved in the system are just 25%, both in size and cost (Charge controllers, Batteries, Invertors, etc.)

COST PAY-BACK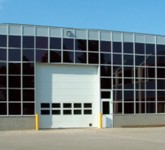 The greatest advantage of third generation solar cells is that the maximum pay-back time against basic investment is Three years.
So, you install a system at approx. Rs 500/- per watt,
Calculate the monthly bill at approx. Rs 12/- per kWh (WAPDA Unit),
and the total bill for 36 months adds up to your basic investment of the system.
However, it still is much expensive for a common house hold. Comparing with a typical UPS system, the solar PV cell system can not compete with UPS LEC.
We are working on R & D to manufacture these cells in Pakistan so that the feasibility could be improved.