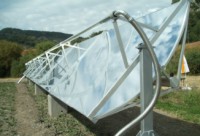 Absorption chiller technology is used for converting heat in to cool air.
Absorption chiller system is usually operated by a combustion input. The boiler part is powered up by gas, propane, diesel, etc. However, with careful modifications, the solar collectors can provide adequete temperature for the refrigerant.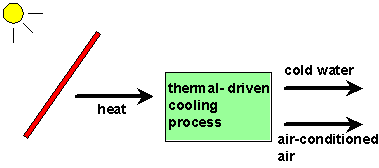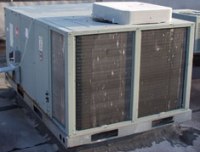 Since there are no moving parts involved except blower fans, the maintenance cost is practically nill.
POTENTIAL IN PAKISTAN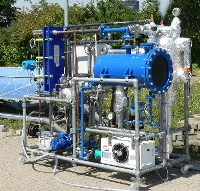 Absorption air cooling and refrigeration system is a perfect solution for our climate. Solar heat input with natural gas back up for nights and cloudy days decreases running cost of air-conditioning systems up to 25% of the amount normally given to electricity grid.