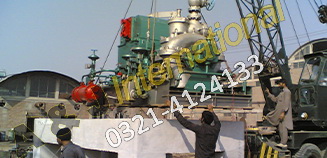 Power Generation Machinery & Services
---
BRAND NEW IMPORTED YAMAHA PETROL GENERATORS

ET950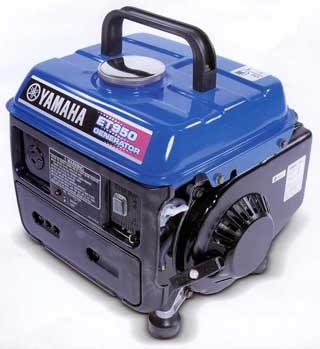 2.3 kVA
Petrol
EF2600FW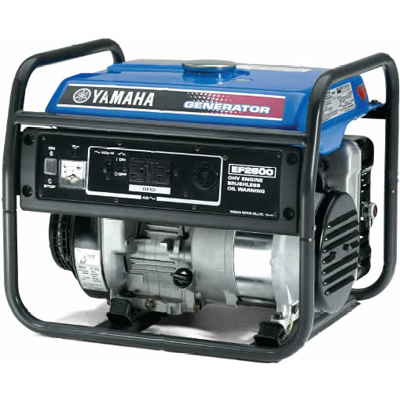 5.5 kVA
Petrol
EF6600E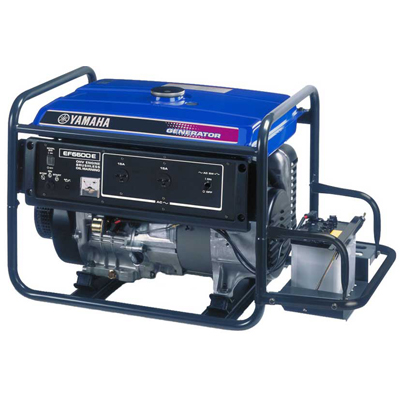 YAMAHA generators are packed full of state-of-the-art technology that not only guarantees high-level performance in the various functions you hope for from a generator but also makes them outstanding in operatability, economy and durability.
ACTIVE AIR COOLING - Two fans to keep your Yamaha cool in hottest temperatures.
FINE WAVE POWER - Superior technology produce smooth electricity.
CAPACITOR - Simple and longer lasting than AVR. Ideal for small Generators.
FEATURES

ET950

EF2600FW

EF6600E

Max Output

0.8 kVA

2.3 kVA

5.5 kVA

Rated Output

0.7 kVA

2.0 kVA

5.0 kVA

Fuel Consumption

0.66 ltr per hour

1.13 ltr per hour

2.68 ltr per hour

Starting

Recoil

Recoil

Recoil/Self

Fuel tank Capacity

4.2 ltr

12 ltr

25 ltr

Dry Weight

20 kg

41 kg

89 kg

USAGE

Energy Saver (25 W)

12

18

12

Fan (80 W)

4

4

5

TV (20") (120 W)

1

1

1

Refrigerator (800 W)

-

1

-

AC (13 A) (3000 W)

-

-

1

Computer (500 W)

-

-

-

Oven (1000 W)

-

-

1
Back to BRAND NEW GENERATORS Inventory
---
Call Now: 0300-4006955

Copyright © 2020-21
A & J International.
All rights reserved
Site Map